Unilever Voted Sri Lanka's Number 1 Employer of Choice for the 11th Consecutive Year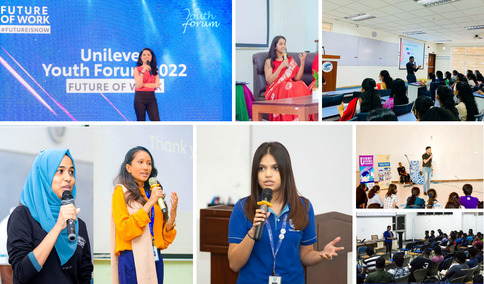 Unilever Sri Lanka has been recognized as the No. 01 Employer of Choice among undergraduates in Sri Lanka for the 11th consecutive year. This prestigious award is a reinforcement of the unwavering commitment of the company towards developing Sri Lankan youth as purpose led, future fit leaders of tomorrow.
The Employer of Choice survey is an annual survey conducted among undergraduates from national and private universities in the country across management, science and engineering disciplines. The respondents rank companies based on their presence among youth, the career opportunities provided within the organisation, and investments made in terms of enhancing youth employability for which Unilever Sri Lanka has been consistently recognized as the go-to Employer.
Sharing her thoughts on this achievement, Ananya Sabharwal, Human Resources Director – Unilever Sri Lanka said, "We are humbled to be recognized once again as the No. 1 Employer of Choice by undergraduates in Sri Lanka. Leading research agencies are stating that Gen Zs will form 30% of the world's population by 2030. And they are a growing power that will form the workforce of the future. We will continue evolving our youth offerings to cater to unique nuances of Gen Zs such as flexibility and inclusion whilst building their future fitness. We also want to share this esteemed recognition with our external partners including universities, youth institutions and organisations that have joined hands with us to magnify our scale of reach to purposefully empower youth across Sri Lanka."
Commenting on the recognition, Hajar Alafifi, Chairperson and Managing Director – Unilever Sri Lanka said, "This milestone marks over a decade of our meaningful connections with Sri Lankan Youth. Our youth are our future and as a responsible corporate citizen, we are proud to have been partnering with them in innovative ways to not just build their employability skills, but also develop them as future leaders of the world. We will continue to support our youth, thereby enhancing their skills, creating impactful learning experiences and preparing them for the future of work in the hopes of building a better tomorrow."
As part of its commitment to equip 100,000 youth with better employability skills by 2025, Unilever Sri Lanka, together with its SPARKS Student Ambassadors, recently hosted its annual Youth Forum for the ninth consecutive year themed around the topic of 'Future of Work' to provide nearly 400 undergraduates and graduates from 50+ universities and institutes with a holistic overview on what the future of work entails. Furthermore, the company recently signed an MoU as a 'Strategic Partner' with the Department of Marketing Management of the University of Kelaniya for its Marketing and Digital Marketing degree programmes, and has also partnered with CIMA, the Sri Lanka Institute of Information Technology (SLIIT), General Sir John Kotelawala Defence University (KDU), AIESEC Sri Lanka and Gavel clubs, to help support dynamic capability building in Sri Lankan youth.
Photo Descriptions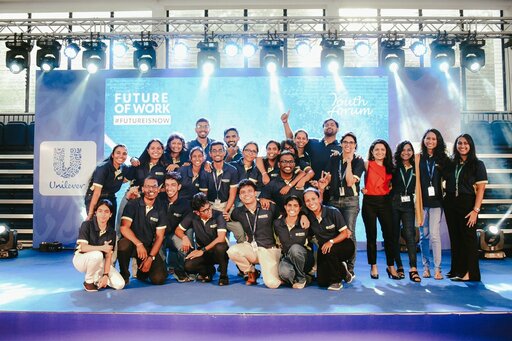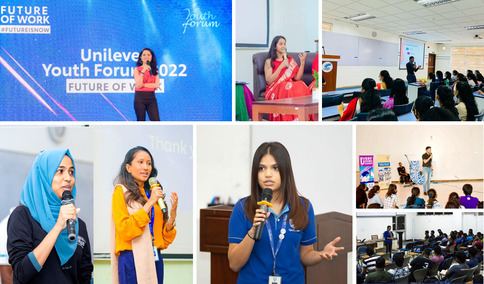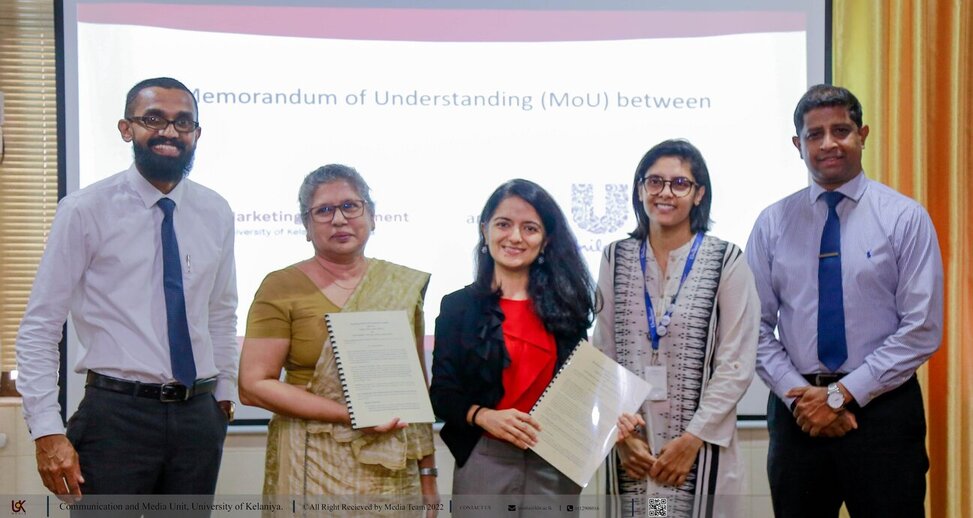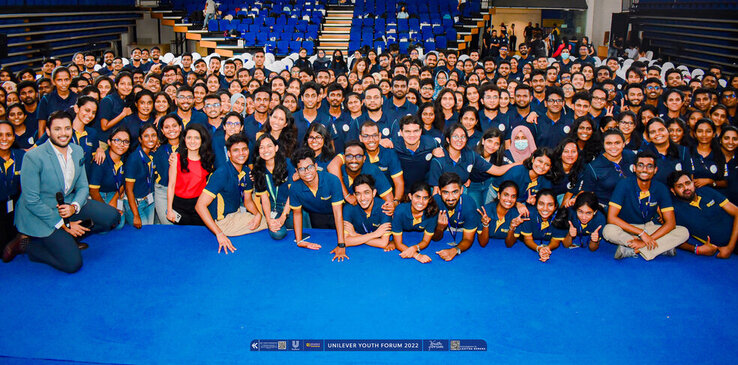 About Unilever:
Since its inception in 1938, Unilever Sri Lanka has established itself as one of the largest fast-moving consumer goods (FMCG) companies in Sri Lanka. Its current product portfolio includes 30 market leading brands in categories such as Home Care, Personal Care, Beauty & Wellbeing and Nutrition. 96% of its products are manufactured locally, to the strictest manufacturing standards.
Over the past 85 years, Unilever has been deeply rooted in Sri Lankan society, curating a landscape that preserves and nurtures the true Sri Lankan way of life. Enhancing the livelihoods of the communities it operates in will continue to be at the forefront of this effort as it continues to set industry standards.