Namal Senaratna of APTS wins CEO of the Year Award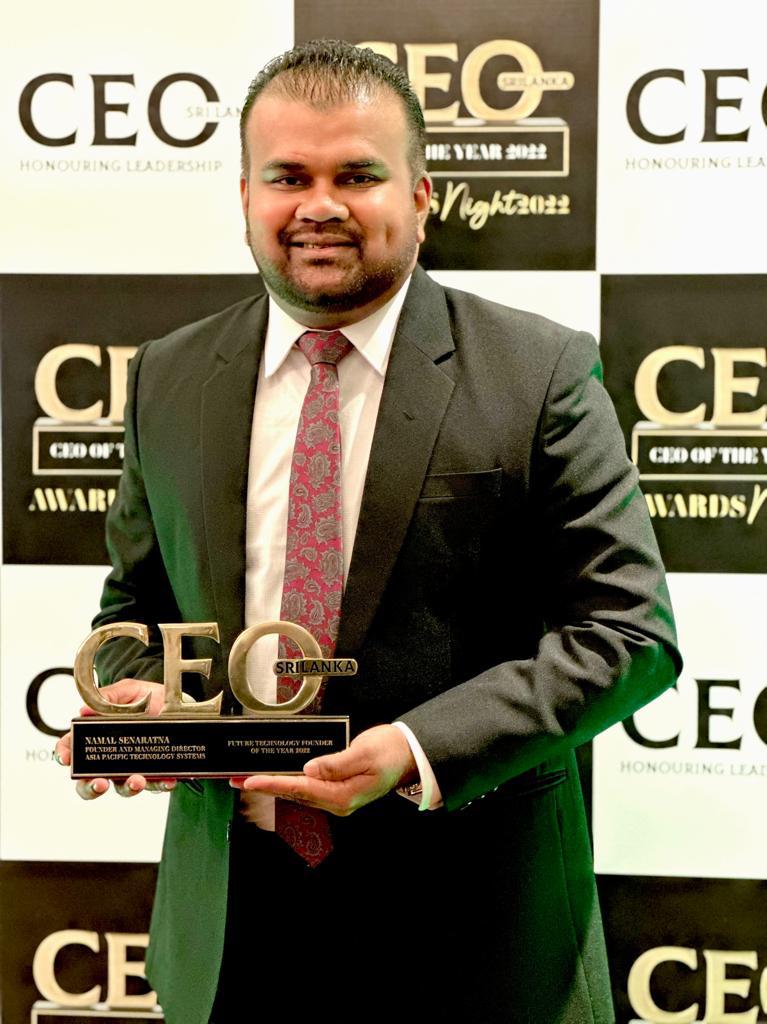 Asia Pacific Technology Systems (APTS) was recently awarded "CEO of the Year for Future Technology and Infrastructure" for its CEO, Mr. Namal Senaratna, at the prestigious CEO of the Year Awards 2022, held by CEO Magazine, Sri Lanka. Being one of the most sought-after awards in the Sri Lankan corporate community, this award recognized Mr. Senaratna for having developed a vision and strategy to create a future-ready enterprise for the digital first world, responding to new customer requirements, capabilities, critical infrastructure, and industry eco-systems.
Founded in 2008, Asia Pacific Technology Systems (Private) Limited has been at the forefront of the IT industry in Sri Lanka, creating sustainable value for its customers and accruing numerous accolades along the way. Mr. Namal Senaratna, the Founder and CEO of APTS, has led the innovative company for over 14 years, being instrumental in the company's success, driving its growth and transformation into a leader in the technology and infrastructure space. Holding firmly to its slogan, "Right things for the right reasons", APTS conducts its business keeping the customer at its center, a strategy and a business ethos that has allowed the company to diligently serve a loyal and growing clientele that extends beyond the borders of Sri Lanka.
Commenting on the recent accolade, Namal stated, "This accomplishment is a significant milestone in my life as a leader. However, the biggest honor and recognition goes to my team at APTS, to whom consistently delivering excellence is second nature. APTS will always be a team effort; recognizing that fact and staying truly grounded is essential to unearth the true potential of the company ."
Namal's vision for the future has inspired APTS to push the boundaries of innovation, and the company is well-positioned to continue its growth and industry leadership in the years to come. With a team of experienced ICT professionals and an intrinsically customer-centric business model, APTS has the capability and resources to leverage the ongoing boom in the industry and be a pioneer in shaping the future of technology and infrastructure.
Photo caption – Mr. Namal Senaratna, CEO of Asia Pacific Technology Systems awarded CEO of the Year for Future Technology and Infrastructure at the Prestigious CEO of the Year Awards 2022.