Singer Fashion Academy's Certificate in Fashion Designing program calls for enrollments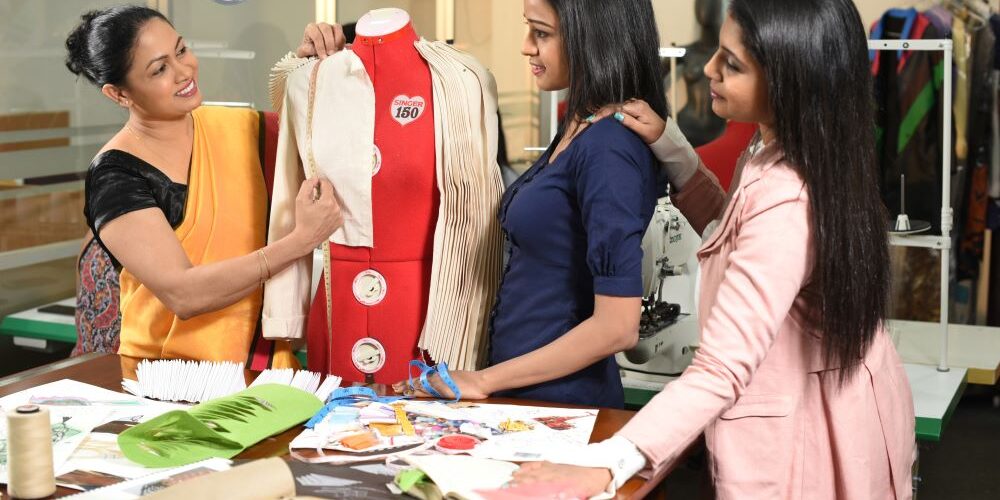 The Singer Fashion Academy, being in operation for over 60 years, has called for new enrollments to its Certificate in Fashion Designing – a highly sought-after qualification in Sri Lanka's Fashion industry, a qualification which is also validated by the Chartered Society of Designers (CSD), UK. The Academy has commenced accepting applications for the September intake of the certificate program and the intake is open till 30th of September 2020.
Singer Fashion Academy is the first Sri Lankan institute to gain course validation from CSD, UK, the internationally recognized professional body for the design profession, which champions professional design practice. The Academy helps students to achieve international recognition with a clear-cut pathway for aspirants in fashion designing. The September 2020 intake for Certificate in Fashion Designing will see the Academy introducing a perfect blend of both online and in-class sessions with the integration of course modules to suit a flexible online learning method. The online sessions will be held via Microsoft Teams platform while the students will need to be present for the in-class practical sessions. The recordings of all online lectures will be available on Microsoft Teams for further reference of students.
Singer Fashion Academy will conduct a series of introductory sessions to provide students with an insight to the program. These sessions will be conducted via ZOOM and work to create pre-awareness for applicants about the course and its career prospects. Registration for these free awareness sessions can be done through Singer Fashion Academy Facebook page or by calling the hotline: 0766177177. In addition, the students who register for the Certificate in Fashion Designing program also receive a free fashion designing tool kit that they will use during the program for pattern making.
The Certificate in Fashion Designing is a stepping-stone to a solid career path. The six-month long Certificate is the foundation program and upon completion, students gain entry into the Diploma and Advanced Diploma in Fashion Designing. The Certificate in Fashion Designing is a bi-annual course, which is available in March and September intakes. Students with two credit passes for both Mathematics and English for the GCE Ordinary Level examination are eligible to apply for this course. The Diploma in Fashion Designing (one-year program) and the Advanced Diploma in Fashion Designing (one-year program) that follows are equivalent to the first two years of a University program under the UK curriculum. The students who successfully complete the course will be awarded with an internationally recognized certificate from the Chartered Society of Designers (CSD), UK in addition to the certificate awarded from the Singer Fashion Academy.
The academy ensures that students reap maximum benefits from the course by offering comprehensive practical sessions, mastery of industry skills, exposure to industry experts and reputed lecturers from both local and international universities, personalized discussions and Q&A sessions. Therefore, the contribution of the Academy to Sri Lankan Fashion Industry is substantial. Commenting on the overall contribution of Singer Fashion Academy, Koshitha Peramunugamage, Head of Singer Business School said: "Over the years, we were able to groom passionate individuals into professionals in fashion designing. This is why despite the ongoing challenges, we are firm in providing uninterrupted education to students from all corners of the island who are eagerly awaiting enrollment in our courses. We have stayed true to our promise of shaping students to become professionals in fashion designing, and we always aspire to provide an international level experience and recognition through our courses."
Singer Fashion Academy offers over 20 different programs including three Diploma programs, eight Certificate programs and 11 short courses. It has established 65 strategic learning centers enabling students to take up the courses from the nearest and most accessible learning center. In addition to the validations by the Charted Society of Designers, UK, most of the courses are recognized by the Tertiary and Vocational Education Commission (TVEC) of Sri Lanka as well.
More information about Certificate in Fashion Designing and enrollment process can be obtained by sending an email to sb[email protected] or through Singer Fashion Academy Facebook page.