Sri Lanka Gem and Jewellery Association Welcomes President Ranil Wickremesinghe's Commitment to Boosting Gem and Jewellery Industry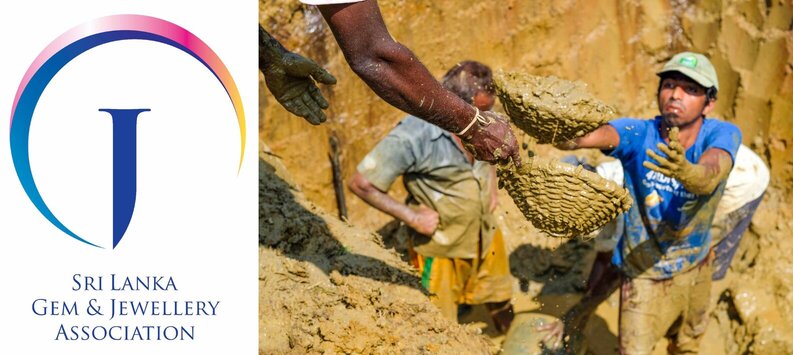 The Sri Lanka Gem and Jewellery Association (SLGJA), the apex body for the gem and jewellery industry, officially recognized by the Sri Lankan Government, commends His Excellency President Ranil Wickremesinghe for his recent endorsement of the pivotal role played by the gem and jewellery sector in the national economy. The SLGJA expresses deep appreciation for President Wickremesinghe's unwavering commitment to the enhancement of gem and jewellery exports and re-exports, a strategy that holds great potential to invigorate the economy.
President Wickremesinghe's emphasis on the significance of the gem and jewellery industry resonates strongly with the SLGJA, which views this recognition as an essential step towards a brighter future for the sector. The association warmly welcomes the government's focus on fostering an environment conducive to growth and development within the industry.
In response to President Wickremesinghe's call for increased export revenue, the SLGJA affirms its eagerness to engage in productive discussions with the relevant authorities. The association's members are keenly interested in understanding and fulfilling the requirements set forth by the government to ensure the prosperity of the industry. Mr. Ajward Deen, President of the Sri Lanka Gem and Jewellery Association, said "As the apex body for the industry, we look forward to actively collaborating with the government and relevant stakeholders to drive the growth, innovation, and global recognition of our industry. Together, we can create an environment that propels our nation to new heights of success."
Underpinning the vision of a thriving gem and jewellery sector is the industry's strategic plan, designed to chart a course for growth over the next 10 to 15 years. The SLGJA acknowledges the notable efforts being made by the industry to implement a hub strategy that will shape its trajectory for years to come. The association is keenly aware of the current trend of other trades relocating overseas due to existing regulations, and lauds President Wickremesinghe's proactive approach to prevent the gem and jewellery sector from following suit.
The association firmly believes that with the right policies in place, the true potential of the gem and jewellery industry can be unleashed, towards achieving the President's ambitious target of achieving at least $2 billion in export revenue. The SLGJA is confident that this goal is well within reach and that a rejuvenated gem and jewellery sector will undoubtedly contribute to the economic prosperity of Sri Lanka.