Hemas Consumer Brands continues commitment to helping local communities in need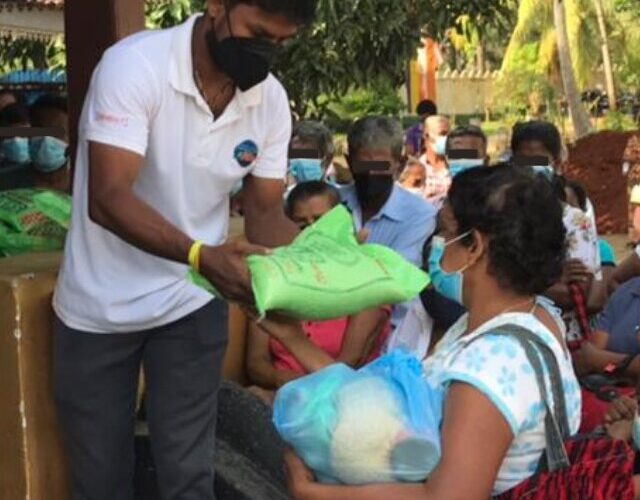 As the year 2021 ended, Sri Lanka had adapted the 'new normal' during the pandemic and post-pandemic periods. However, the need to support local communities who have faced socio-economic challenges during the pandemic and the economic challenges that followed, was great. With this realisation, Hemas Consumer Brands, a leader in Sri Lanka's FMCG sector has played a key role in supporting those affected communities via multiple support interventions.
The assistance provided to these communities by Hemas Consumer Brands was immediate and consistent. They included donations of dry rations, personal and homecare products, stationery items and more to families, and other communities. The company also came forward to help families that were adversely affected by floods and landslides while a distribution of dry rations were conducted in Anuradhapura. In the months that followed, Central, Western, Southern, North-western and Uva regions too received multiple donations reaching approximately 1000 people from these communities during the past quarter.
Sabrina Esufally, Director of Business Development and Innovation, Hemas Consumer Brands commented: "The pandemic, and the prevailing economic crisis have placed a considerable strain on communities across the island. At Hemas, we remain committed to uplifting the wellbeing of the communities we serve. During this turbulent time, Hemas will mobilize across our multiple platforms so that we are able to provide swift assistance to the most vulnerable sections of society. "
Hemas Consumer Brands also assisted the Leo Club of the University of Colombo by providing free sanitary napkins to be distributed to a school in Theldenia with limited access to quality sanitary products. The company also assisted the Interact Club of St. Thomas College, Mt. Lavinia, and Visakha Vidyalaya by providing sanitary napkins to a health camp in aid of the residents of Athale.
Over the years, Hemas Consumer Brands has stayed committed to lending a helping hand to Sri Lankan communities in need and will continue to do so in the years to come.
END
About Hemas Consumer Brands
Hemas Consumer Brands, the leading Sri Lankan manufacturer of Home and Personal Care products, has won consumer hearts over the years through strong purpose-led brands and progressive sustainability practices. Hemas Consumer Brands strive to bring healthful living and personal care solutions to life through its portfolio of world-class products. They have garnered acclaim for creating superior Market-leading and Award-winning products by uncovering local insights which are nourished by growth-inspired innovative teams. They touch the lives of the communities around the island by creating meaningful offerings, cultivating trusted partnerships, and championing a more environmentally friendly inclusive world.
Photo caption
Donation of dry rations to a local community in Anuradhapura