Statutes and Regulations associated with Regulated Finance Companies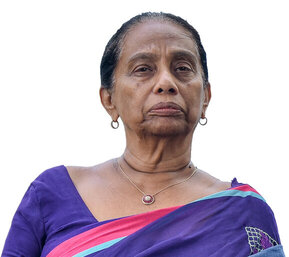 By Shiranthi Gunawardana – Attorney at Law and Legal Consultant to the Finance Houses Association
Regulated Finance Companies (RFCs) are major financial intermediaries which are duly regulated and governed by the laws of Sri Lanka. RFCs are strictly governed by virtue of statutes and Acts such as Finance Business Act No. 42 of 2011. The other statutes which are applicable are Finance Leasing Act No. 56 of 2000 as amended, Consumer Credit Act, Mortgage Act, Motor traffic Act, Inland Trust Receipts Act, Debt Recovery Special Provisions Act, Criminal Procedure Amendment Act, Companies Act and so on.
Key directions in the Finance Business Act
The Finance Business Act No. 42 of 2011 is an act to provide control and supervision of finance companies registered in the Central Bank and the act has repealed the Finance Companies Act No. 78 of 1998. The act outlines the licensing procedures, directions, rules and requirements of finance companies, including core capital reserve funds, admissible business activities by finance companies. Under this act, it is mandatory that a company cannot accept public deposits unless it is registered and licensed as a finance company under the Act and to be registered as a Licensed Finance Company, that company needs to have registered under the Companies Act, No. 7 of 2007. The act also provides for a separate director in the CBSL to monitor and control NBFIs. According to the sections 13 and 14 of the Act, the director is vested with power to act upon NBFIs if they fail to comply with the directions which are listed in sections 13 and 14 suggested under the Finance Business Act.
All RFCs are legally bound and obliged to comply with all the directions and circulars issued under the Finance Businesses Act No. 42 of 2011.
Importance of the Finance Leasing Act
The Finance Leasing Act No. 56 of 2000 as amended by Act No. 24 of 2005 and Act No. 33 of 2007 makes it that it is mandatory to have a license under the Finance Leasing Act to carry on finance leasing businesses. Section 32 of the Finance Leasing Act clearly sets out the repercussions of carrying on Finance Leasing Businesses without registration. Under this section, the director of the Central Bank has the right under Section 32(2) and Section 32(3) (a) (b) to apply to the High Court and obtain an injunction.
Other key acts and regulations
Under the finance leasing Act, there are 4 mandatory provisions which has to be strictly followed as provided by Section 31 of the Finance leasing Act No. 56 of 2000.
The mandatory provisions are
Section 11 – Right to undisturbed possession
Section 16 – Termination on variations of a supply agreement.
Section 22 – Computation of damages recoverable from the Lessee.
Section 24 – Which has been amended by Act No 24 of 2005 – Which provides for transfer or assignment of Lessor's rights.
For RFCs – To carry out finance business and to accept public deposits, a license has to be obtained from the monetary board which has to be annually renewed and for finance leasing businesses a separate license which is again renewable annually has to be obtained.
Approved credit agency status is granted under the Mortgage Act No. 06 of 1949 as amended. The Trust receipt ordinance No. 12 of 1947 and the Inland trust receipt Act of No. 14 of 1990 also are Acts under which businesses can be carried on.
Under these Acts, with the relevant authority given, a finance company can engage in mortgage of movables and mortgage of shares and allied businesses.
The mortgage of corporeal movables such as gold articles, Motor vehicles can be carried on by finance companies who are also approved credit agencies and can enjoy the special benefits granted under these Acts in their recovery process.
It is evident from the above statues and regulations that RFCs are well regulated and governed and are legally bound to abide by the said regulations and directions. RFCs are aware of the consequences of failing to abide by these regulations, accordingly 99% of RFCs do comply with these regulations which is an encouraging sign for customers to embrace the services of RFCs.
The writer is the Legal Consultant of the FHA with 45 years of experience in the finance industry.
Image Captions:
Shiranthi Gunawardana, Legal Consultant to the Finance Houses Association