Crysbro holds workshop to initiate new batch of small-scale farmers into poultry production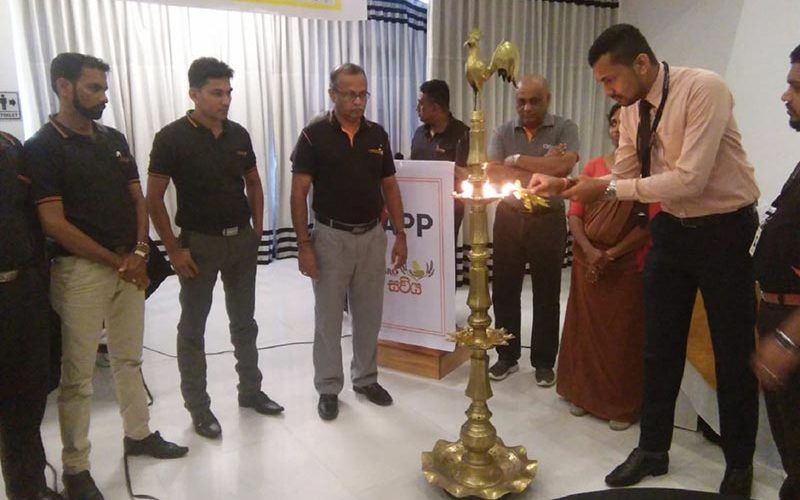 In its bid to further empower local rural farmers, Sri Lanka's preferred poultry producer Crysbro recently held an informative workshop to educate over 60 new small-scale farmers who signed up with 'Crysbro's coalition with the smallholder agribusiness partnership programme (SAPP).
The workshop was headed and enriched by the presence of representatives from Crysbro, SAPP and DFCC Bank, who finances the partnership. It aimed to educate the new small-scale farmers present from over seven divisions in the Uva and East Districts about new financing options available to them as well as new poultry farm infrastructure and equipment required to keep their businesses profitable. The latest batch of contract growers will be joining the already strong database of 100 farmers who are a part of the initiative.
Crysbro Business Unit Uva and East Head Sumith Abeysinghe said, "We are delighted to see that our partnership with the Agriculture Ministry is continuing to yield so many new small-scale farmers and thereby changing their lives. Although there are a large number of farmers expressing interest in the poultry business, only a handful of them can finance their initiatives. Our partnership with SAPP was initiated to help bridge this gap of inadequate financing and resources. As Sri Lanka's leading poultry company, we are pleased that our mission to empower communities across the country and uplift Sri Lanka's economy is gathering momentum."
SAPP's partnership with Crysbro marks the first time that this unique initiative is partnering with a leading poultry producer in the country. This will enable small-scale farmers to start a new business or expand their current enterprise by adding to infrastructure such as nets, roofing sheets, foil cover and temperature control equipment. Despite Crysbro equipping small-scale farmers with poultry feed and water containers, several farmers from this group cannot afford to sustain or build the basic infrastructure required for their operations. This is where the novel programme hopes to make a difference in the lives of these ambitious men and women.
Smallholder Agribusiness Partnerships Programme (SAPP), implemented by Ministry of Mahaweli, Agriculture, Irrigation & Rural Development, aims to facilitate rural smallholder farmers in terms of building the commercial partnerships, providing access to finance, improving technical know-how and financial literacy, introducing mechanization to agriculture, and sustainable agricultural practices. The initiative brings public sector, rural smallholder farmers and private sector companies to a common platform where all the partners can develop their agribusiness towards a common goal of uplifting the rural farmer communities economically and socially and support rural economic development.
About Crysbro
Established in 1972 with just 100 chicks and a deep desire to be a market leader in quality and innovation, Crysbro has emerged as Sri Lanka's first and most sophisticated, fully vertically-integrated poultry producer. Its operations span grandparent and parent farms, hatcheries, broiler farms and feed mills. This thriving 'Farm-to-Fork' concept has formed the core of its success. In turn, it has yielded unprecedented benefit for numerous stakeholders including direct and indirect employees, outgrowers, domestic maize farmers and ultimately Sri Lankan consumers.