Norlanka Recognizing the Top-Performing Partners hosts the Norlanka Vendor Awards 2022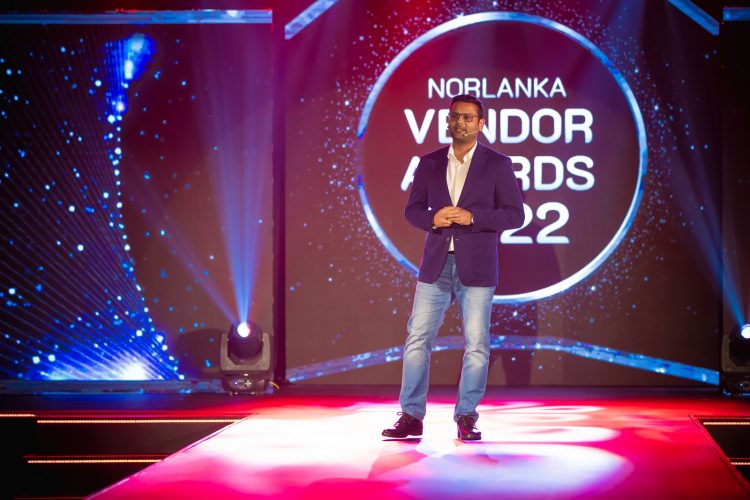 One of Sri Lanka's largest sustainable exporters of baby and kids wear, Norlanka, successfully wrapped-up the 'Norlanka Vendor Awards' recently at Shangri-La Colombo.
During this memorable evening, Norlanka's top performing manufacturing and supply-chain partners were acknowledged and awarded. Awards were given over 23 various categories for the partners' exceptional performances during the 12-month period from 1st April to 31st March 2022. The event was graced by several eager representatives from Sri Lanka, India, Pakistan and China. Vendor and Supply Partners, Service Providers, Banking Partners, Government Bodies, Representaitves from Universities, as well as the Norlanka Management together with their Executive Leadership Team took part in the event while Norlanka's global team participated virtually.
CEO of Norlanka, GS Periwal stated, "At Norlanka, we greatly value our partnerships, and this event commemorated their exceptional achievements during the recent past. In our business, we have always concentrated on the idea of 3 P's: Price, Product, and Process. Nevertheless, what we've discovered is that there is a fourth 'P' that is identically or even more vital. That is 'Partnerships'. Together, with our partners, we strive for greatness. Brilliance in product quality, compliance, and customer service. Norlanka works on a platform business model, much like our parent company, PDS Limited. From our start in 2010, our business model has been growing, and currently we offer apparel solutions from design to delivery, for a 20+ international customer base. This would not have been possible without our strategic partnerships. We trust in the entrepreneurial spirit of our partners that is why we are always ready to assist them. Help in terms of working capital and funding, machinery and automation support, technical and compliance support and so forth. In spite of the latest economic state, our growth forecasts are positive, and we're thrilled about the future and a mutually triumphant journey."
"We have been business partners with Norlanka for six years and this award is a huge achievement for us. Even during uncertain times, our partnerships only grew stronger. We witnessed that particularly during the pandemic. It was a great chance to be a part of the Norlanka family during this event and we greatly value the recognition as the 'Most Startegic Supply Chain Partner'. We will continue to provide our complete cooperation to Norlanka." siad Manish Kashyap – Vice President, Sales and Marketing from Rajkrupa Textiles (India) Pvt Ltd.
A distinctive panel discussion with Norlanka's Executive Leadership Team members brought to light several strategies that will assist the business steer through these tough times. The talks helped to reassure partners on the steps taken by Norlanka to make sure that the company and its partner network will be able to flourish, and not just survive, in today's undetermined economic landscape. The event also consisted of the official revelation of the new Norlanka logo and an striking fashion show that displayed Norlanka designs and products across the categories of Casul Wear, Active Wear and Family.
Norlanka is a confluent apparel solutions provider for around 20 international fashion brands and retailers and works closely with about 35 partner factories around Sri Lanka. These factories assist to ship 20 million garments a year, making the company one of Sri Lanka's biggest sustainable exporters of baby and kids wear while the company's varied product portfolio also comprises of active wear, casual wear, and athleisure. Its worldwide clients consist of Primark, Matalan, Walmart, Superdry, George and several others. As a division of PDS Multinational – a global manufacturing and sourcing platform – Norlanka has access to a plethora of knowledge from the worldwide arena and gets continuous help through research, new technologies and working capital finance in order to enhance its manufacturing abilities and sustainability practices.