Raja Jewellers' 'Be Yourself' campaign empowers women on International Women's Day 2023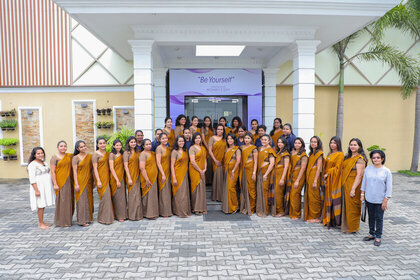 'Be Yourself' campaign of Raja Jewellers, the undisputed monarch of the gold world, offers many discounts in celebration of International Women's Day 2023. The campaign focuses on celebrating the multi-talented women who do what they love and showcase their passion and strength in the jewellery industry.
Commenting on the campaign, Ranmini Eliyapura, Director at Raja Jewellers, stated, "Raja Jewellers celebrates the fearless and unstoppable spirit of women this International Women's Day 2023, with our 'Be Yourself' campaign. We believe that every woman should embrace her unique qualities, pursue her passion, and thrive in her multi-talented abilities. We stand by women who are breaking stereotypes, taking charge, and doing what they love. Through our campaign, we aspire to inspire women to be unapologetically themselves and shine bright like the jewels they are."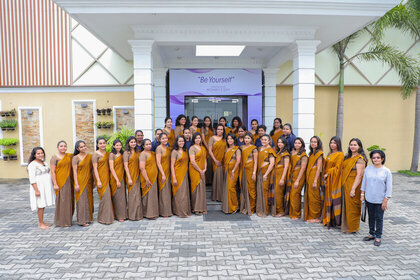 The recently launched Raja Jewellers' 'Be Yourself' campaign celebrates the involvement of passionate women in the jewellery industry. The campaign featured an interactive photobooth that allowed customers to capture their unique personalities and receive instant photographs as a keepsake. As a part of the campaign, Raja Jewellers released a video on their social media channels showcasing the inspiring stories of multitalented women who are deeply involved in every aspect of the jewellery business, including manufacturing, designing, crafting, sales, and customer care. The video also encouraged women to pursue their passion, be inspired, and wear jewellery in their own unique style. Raja Jewellers invited its followers and clients to participate in the campaign by submitting a photo or video showcasing their work and passion. By celebrating the diversity and strength of women in their own industry, Raja Jewellers believes that they can inspire others to embrace their individuality and unique style. Raja Jewellers is dedicated to fulfilling the requirements of every woman by offering a wide range of jewellery options.
The Paragon – Diamond Jewellery Collection and Opera Work Wear Jewellery Collection were available at discounted prices, along with instalment plans for selected credit cards. These discounted prices were available across all three Raja Jewellers showrooms in Bambalapitiya, Negombo, and Kandy.
The Paragon – Diamond Jewellery Collection isn't just aesthetically beautiful; it's an enduring symbol of love, romance, and commitment. The stone's name is derived from the Greek word Adamas, which translates to "unconquerable." This symbolic meaning lends itself to the diamond's historic commemoration of eternal love. The earliest diamonds were found in India in the 4th century BC, although the youngest of these deposits were formed 900 million years ago. Adding to Raja Jewellers' existing collections, of timeless beauty delivering exquisite craftsmanship, the alluring "Paragon" diamond jewellery designs include necklaces, bangles and earrings, as well as other elegant pieces. This collection also presents a unique opportunity for Sri Lankan consumers to experience a collection that illustrates the magic of exceptionally beautiful jewellery.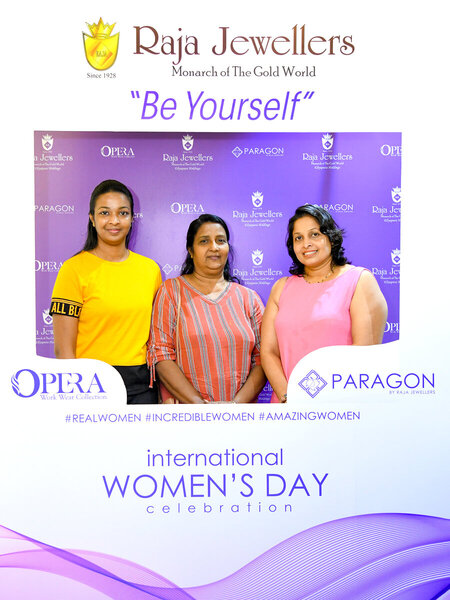 Additionally, the "Opera" Work Wear Jewellery Collection is available in color stones, sapphires, and diamonds. It's aesthetically pleasing and the perfect fit for women as they love to look different when they go to work and it also helps enhance the confidence level of women. This collection of finely-crafted work wear jewellery for female professionals encompasses a wide spectrum of luxurious adornments, letting women discover something truly exquisite, and helping them celebrate all women in their lives.
Over the span of nine decades, Raja Jewellers has become a brand that always values the Sri Lankan culture, and is one of the most accomplished entities in the jewellery industry of Sri Lanka. Its immaculately handcrafted pieces are renowned locally and across the world, while the comprehensive variety of jewellery available caters to men, women, and children. Utilizing the finest materials such as gemstones, zircons, and refined gold, it forges timeless works of personal decoration. Throughout the company's existence, Raja Jewellers has established lasting relationships with customers through foundations built on trust, excellence in service, and providing unique high-quality handcrafted pieces of jewellery.
For more information on Raja Jewellers' extensive collections, visit its Website at www.rajajewellers.com, Facebook page at https://www.facebook.com/Rajajewellers.lk/, or its Instagram page at https://www.instagram.com/rajajewellers.lk.
END