Axiata Digital Labs partners with SLASSCOM as the Platinum Sponsor for the SLASSCOM Ingenuity Awards 2022
Axiata Digital Labs (ADL) strengthens their partnership today with the Sri Lanka Association for Software Services Companies (SLASSCOM), the national chamber for the IT/BPM industry in Sri Lanka. ADL will act as a Platinum Sponsor for the 2022 National Ingenuity Awards. ADL is a leading innovative software service provider, offering telco-focused digital and IT services and solutions, advancing the digital lives of millions around the world.
ADL provides a variety of IT software, solutions and services that include AI & Analytics, API management and microservices, cloud computing and more. ADL positions itself as a key driver in allowing enterprises to achieve digital transformation. As one of Asia's fastest growing and most innovative software and IT service providers, ADL is well suited as a sponsor for the awards ceremony that recognizes the greatest innovators in Sri Lanka.
"Axiata Digital Labs is proud and honored to be able to be the Platinum Sponsor for the SLASSCOM National Ingenuity Awards 2022," said Thushera Kawdawatta, CEO of ADL. "IT talent is a growing need with the increased adoption of digital transformation by businesses. We at ADL are delighted to be a part of this prestigious event and witness the future of the digital world of Sri Lanka.
Axiata Digital Labs has always been a great supporter for the Ingenuity Awards and to SLASSCOM over the years.
We are proud to have ADL as a member of SLASSCOM and as a Platinum Sponsor for this year's Ingenuity Awards, allowing us to achieve our goals in acting as a catalyst for growth in the local Information Technology industry."
The 4th annual SLASSCOM National Ingenuity Awards will be held on the 1st of July at Shangri-La, Colombo.
ENDS
Photo Captions: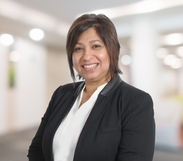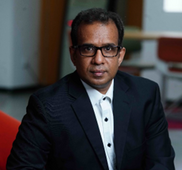 About Axiata Digital Labs
Axiata Digital Labs is an innovative software service provider offering telco focused digital and IT services and solutions that accelerate connectivity, enabling individuals, enterprises, and society as a whole. With over 1200 professionals spread across 7 countries, ADL helps global customers in the space of telecommunications, digital services & financial services.
About SLASSCOM
SLASSCOM is the national chamber for the knowledge and innovation industry in Sri Lanka, making significant contribution to the country's GDP, exports, employment, infrastructure and global visibility. With over 400 members, the organization plays a pivotal role in sustaining the growth of the IT-BPM industry with a workforce of more than 115,000 at its member companies and accounting for approximately 90% of Sri Lanka's IT/BPM industry export revenues. SLASSCOM targets growing the industry to be USD 5 billion in exports while creating 200,000 highly skilled workforce and facilitating 1,000 startups by 2025. To achieve these industry targets SLASSCOM has in place key strategies collaborating with the Government of Sri Lanka, industry, academia and ecosystem partners.