Technomedics Corporate Announces New MD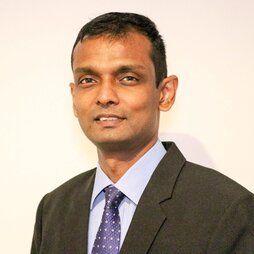 Technomedics, Sri Lanka's leading medical equipment and turnkey solutions provider which partners with many Fortune 500 companies, is pleased to announce Linus Jeganathan as its new Managing Director to spearhead its long term growth objectives.
Jeganathan , a senior management professional counting over 20 years of experience in multiple sectors including, sales, FMCG, healthcare and logistics, took over Technomedics corporate operations from 01st October 2020.
He will oversee operations for a number of companies under the Technomedics cluster employing over 300 staff. He is a product of University of Moratuwa and St. Joseph's College Colombo. He holds a Bachelor's Degree in Electronics and Telecommunications Engineering, Post Graduate Diploma in Marketing (CIM-UK), is a Fellow Member of the Association of Chartered Certified Accountants (UK) and an Associate Member of the Chartered Institute of Management Accountants (ACMA-UK).
During his career, he has served in many key management positions in Ernst and Young, Aitken Spence, Hemas Manufacturing (Pvt) Ltd and Hemas Hospitals (Pvt) Ltd. In January 2017, he joined Technomedics corporate as its Executive Director.
"With my experience in key management positions across multiple sectors, I believe I am well prepared to take over Technomedics' operations. I understand the importance Technomedics plays as a corporate, in the lives of Sri Lankans. Time is critical to patients – in healthcare facilities every minute and second counts and modern medical technologies play a critical role in saving lives and therefore breakthrough technologies given by Technomedics is undoubtedly a life saver. I look forward to using my wealth of expertise to facilitate Technomedics' role in contributing to Sri Lanka's medical technology industry growth and expansion. Further, bringing in new technologies and overseas know-how for the sector will be a significant part of the challenge. To this end I look forward to expanding the service and support portfolio of Technomedics, said Jeganathan.
With its vision of 'Saving Lives through Innovative Technologies', Technomedics International (Pvt) Ltd fuels the evolution of Sri Lanka's healthcare sector. It is Sri Lanka's topmost medical equipment and turnkey solutions provider and entered the list of LMD 100's Most Respected Companies in Sri Lanka in both 2013 and 2020. Due to its continued forays to medical technologies, the company in the two decades since it was established in 1996, has forged partnerships with some of the world's leading healthcare equipment manufacturers to bring state-of-the-art medical technologies to Sri Lanka.
Photo Caption
Managing Director of Technomedics corporate Linus Jeganathan