Softlogic group cuts employee salaries to manage costs during pandemic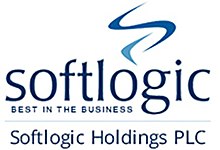 5%-30% pay cuts for all staff earning above Rs.50,000
Requests work extra hours with no overtime pay
Cost-saving measures adopted to minimise job losses

Softlogic Holdings PLC has announced salary cuts for all employees who are earning above Rs.50,000, in the range of 5 percent to 30 percent, as a measure to cope with the economic fallout of the coronavirus pandemic.
The company also requested the employees to work extra hours without overtime pay as a cost-saving measure to minimise job losses and to stay afloat as the diversified conglomerate's revenue has taken a hit from the adverse impacts stemming from the virus.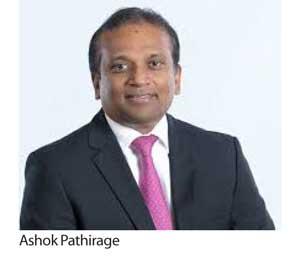 "The unprecedented lockdown in the country with curfew being imposed from March 17, 2020 and which continues unabated to date, erodes the group's performance with most companies being closed for business," Softlogic Holdings Chairman Ashok Pathirage stated via an internal memo to the employees, yesterday.

The group, which has over 10,000 staff, has presence in ICT, healthcare, retail, financial services, automobiles and leisure sectors.

Accordingly, the memo stated that salaries (excluding vehicle/travel allowance) of employees who are earning Rs.50,000 or above would be reduced between 5 percent and 30 percent, for a period of three months.

The executive staff earning Rs.1 million or above would be subjected to the largest pay cut of 30 percent.
Pathirage also stressed that no overtime payments would be made for the next three months. However, he noted that it would be required for employees to volunteer and work the extra hours, should the job requires such commitment.

He urged all staff to come forward and volunteer to take on an extra function at this critical juncture.
The measures are being implemented in conjunction with the withholding of bonuses and pay increases for the year for a period of three months.

In addition, the group also decided to freeze all expenses pertaining to training and development and employee welfare, unless it's regarded as a critical expense.

Further, all new plans and capital expenditure are also being temporarily suspended along with all new recruitments, including head count replacements.

"We have decided to implement cost-saving measures to ensure that job losses are minimised while taking the opportunity to look inwardly and reduce wasteful expenses, centralise functions to avoid duplication of work, eliminate unviable business practices and adopt the right strategy – so that the management may accordingly stay on top of the learning curve and face challenges of today's harsh economic realities," Pathirage elaborated.

Softlogic Holdings plans to review these cost-saving measures at the end of the three-month period and consider a possible extension of these measures until the country's economy recovers to satisfactory levels.